Things you'll need
Ingredients
3/4 cup all purpose flour
3/4 cup + 2 tablespoons powdered sugar
3 to 6 tablespoons water
3 egg whites

5 tablespoons butter, melted

1 teaspoon vanilla extract
1/2 teaspoon salt
Pinch of nutmeg
Mint chocolate chip ice cream
Orange sherbet
Lemon ice cream or gelato
Cotton candy ice cream
Equipment
Whisk
Medium mixing bowl
Hand mixer
Rubber spatula
Ice cream scoop
Knife
Cake spatula
Decorating bag fitted with #3 tip
Wax paper
Tape
Decoration
Light cocoa candy melts
Red candy melts
Pineapple slices
Let's get started!
In a medium mixing bowl, whisk together ¾ cups of powdered sugar, flour, salt, and nutmeg until well combined.
In a separate bowl, use a hand mixer to whisk egg whites until frothy. Sprinkle 2 tablespoons of powdered sugar and beat until soft peaks form.
Fold half of the dry ingredients into the wet ingredients until well combined. Add the rest of the dry ingredients and continue folding.
Add melted butter and vanilla extract and fold again. Pour in about 4 tablespoons of water and mix until runny (PICTURE at 3:52).
Heat a waffle grill and scoop 2 spoons of batter onto it. Cook for about a minute and remove it once the edges have browned (PICTURE at 4:19). Gently roll the waffle into a cone shape. Do this for as many cones as desired.
Print out the Pokemon face template and tape a piece of wax paper over it.
Use light cocoa candy melt to trace over the facial features with a # 3 tip (PICTURE at 5:50). Use red candy melts for Pikachu's cheeks. Once finished, refrigerate to harden.
Use a diamond cookie cutter to cut out pieces of pineapple and then cut the diamond in half. Dip the tip of each triangle into light cocoa candy melt. These are Pikachu's ears!
Time to decorate!
Scoop the ice cream into the cones and arrange the Pokémon facial features (PICTURE 6:55).
TaDa! Pokémon Ice Cream Cones are the perfect summer treat to help you beat the heat!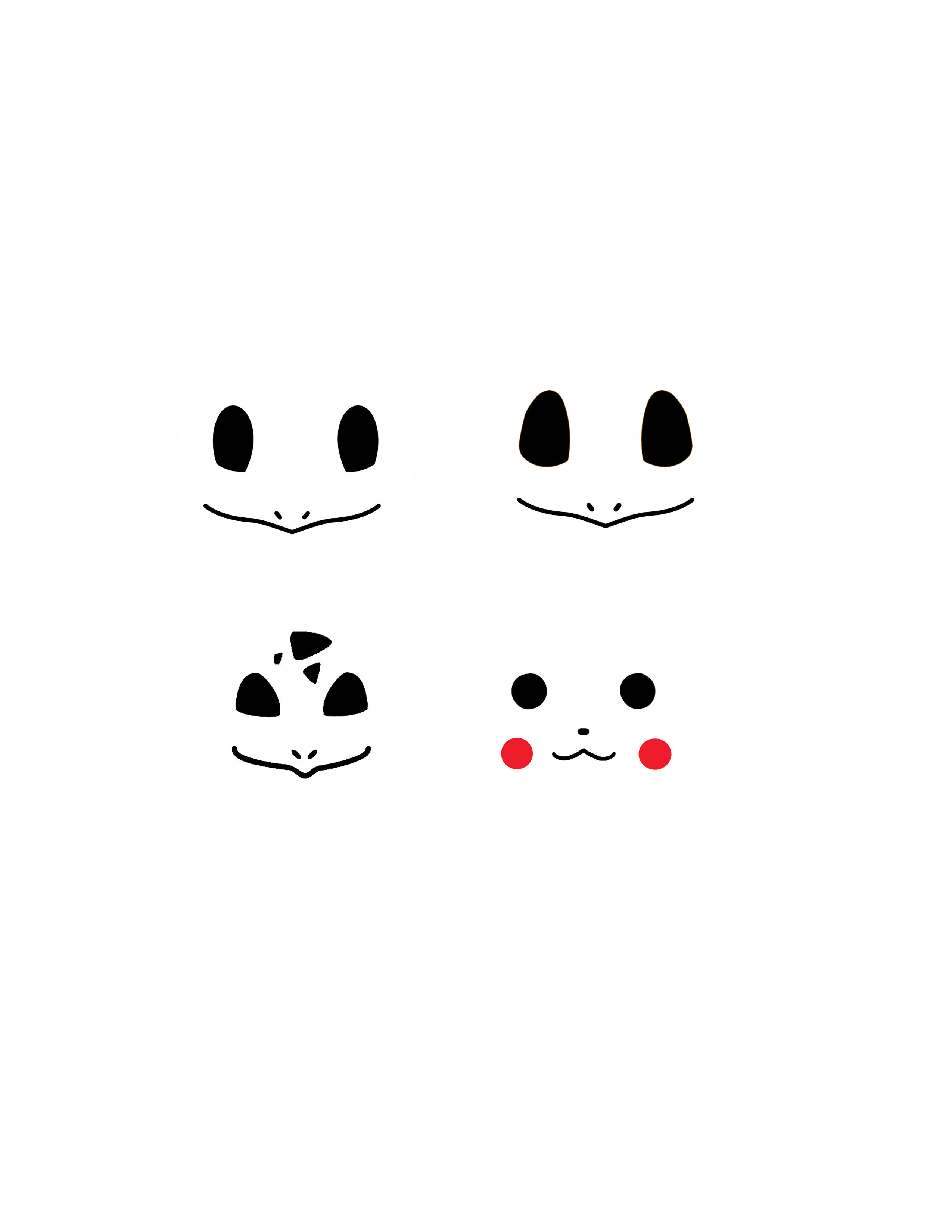 ---